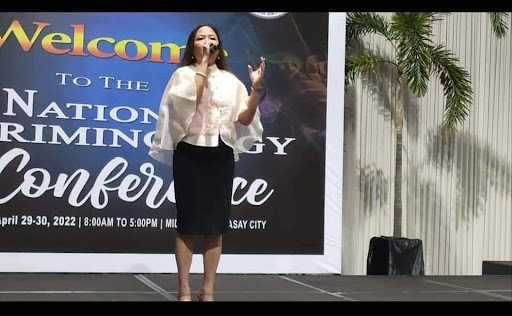 In line with its vision to be a leader in innovative programs toward being a top choice in Criminal Justice Education, the Philippine College of Criminology (PCCR) College of Criminal Justice (CCJ) Administrators and Faculty took part in the recently concluded National Criminology Conference held at the Midas Hotel in Pasay City. The two-day conference was presented by the Professional Regulation Commission (PRC) Professional Regulatory Board of Criminology (PRB-Crim) in partnership with the Professional Criminologists Association of the Philippines (PCAP). 
Representing PCCR-CCJ were Vice President for Academic Affairs (VPAA) Noel Sergio, Incoming CCJ Dean Jezreel Vicente, CCJ Associate Dean Gaypelyn Casiw, CCJ Criminology Program Chair Sharina Jane Tantoco-Peralta, and two of its full-time faculty members, Victor Jim Fallar and Judy Ann Malayao. 
Also present at the conference were PCCR President Ma. Angelica Lei Bautista and Executive Vice President Karim Bangcola. PCCR made a big impact on the first day of the conference when President Bautista led the Doxology and was later on joined by the PCCR Chorale for the singing of the Philippine National Anthem.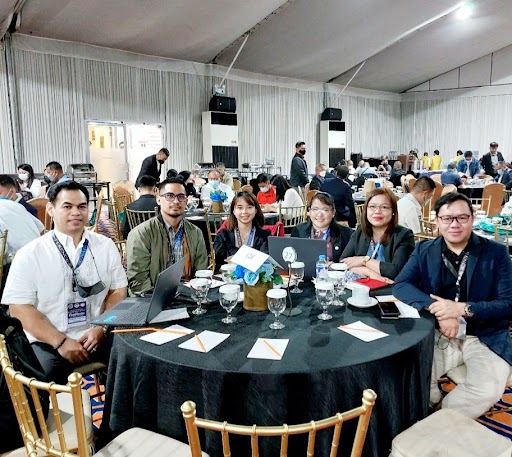 As conference co-presenter, PCAP President Dr. Gerry Cano, RCrim (PCCR Ph.D. Criminology 2009) welcomed over 500 onsite participants from all regions of the country. As the first face-to-face Criminology event after the pandemic, the National Criminology Conference brought together professional criminologists in one venue to discuss the innovations and state of Criminology in the country. Fellow PCCR Alumnus, conference co-presenter , and PRB-Crim Chairman Atty. Ramil Gabao, RCrim then formally opened the two-day affair, highlighting the partnership between PCAP and the PRC.
Following introductions, PRC Commissioner Erwin Enad took the stage to share with the participants some highlights of his experience as Commissioner, showcasing the relevance of the PRC to the Criminology Profession. Fellow PRC Commissioner Jose Cueto immediately followed to discuss the 4th update of the Table of Specifications for the Criminology Subject and talked about the importance of the update in the Table, especially with regards to schools offering Modules and Review for the Criminologist Licensure Examination.
PRC Test Consultant Dr. Lucila Tibigar led the participants in a write shop on sample test question formulation based on the new and updated Table of Specifications. The write shop helped the participating Criminology Schools improve the teaching and training of the Criminology Program. ,  The participants per cluster area presented and were subject to a Critique and Evaluation of their write shop outputs.  The cluster areas critiqued and evaluated were Crime Detection and Investigation, Criminal Law and Jurisprudence, Criminal Sociology, Correctional Administration, Law Enforcement Administration, and Forensics.