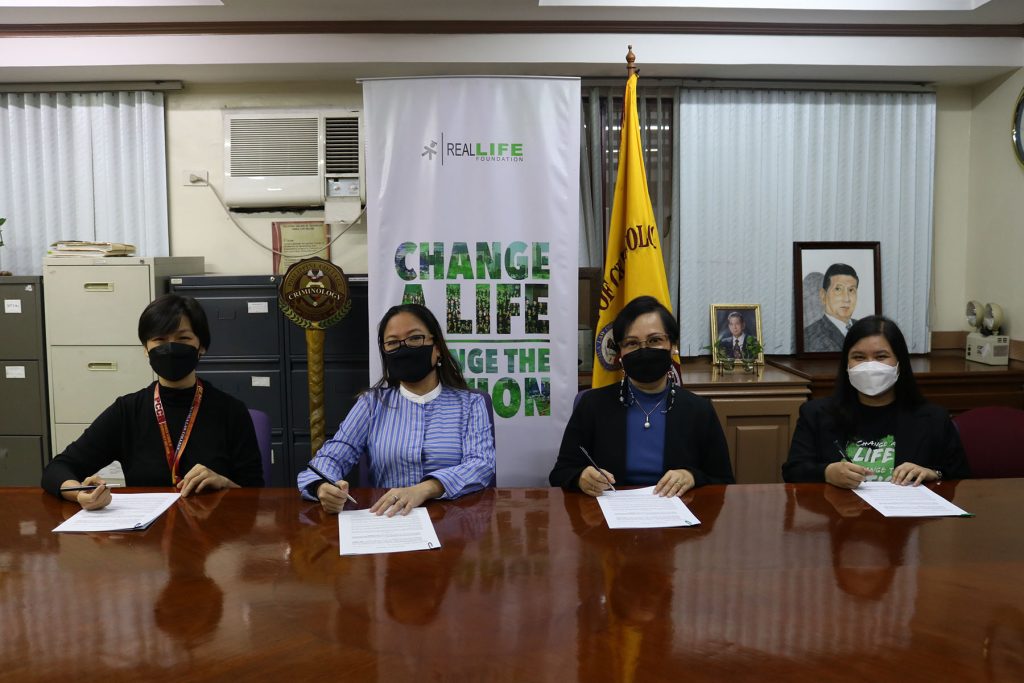 True to its belief in the core values of Empathy and Service, Philippine College of Criminology (PCCR) recently signed a Memorandum of Agreement (MOA) with Real Life Foundation Incorporated (RLFI) to provide academic scholarships to qualified students. PCCR President Ma. Angelica Lei G. Bautista and RLFI Executive Director Mae G. Perez both signed the MOA, with PCCR Student Affairs OIC Iris Charine Torculas and RLFI Educational Partnerships Officer Hannah Joy Resuello as witnesses.
Aiming to make quality education accessible to the less fortunate, PCCR and RLFI both agreed to cover the tuition, allowances, and miscellaneous fees of twenty qualified grantees effective Academic Year 2022-2023. Other related expenses such as uniforms, school supplies, class projects, required books, thesis, and other academic requirements are also covered by the agreement.
On top of the financial support extended by PCCR and RLFI to the grantees, they will also be provided with educational, emotional, psychosocial, and spiritual support toward their holistic development and improvement. Weekly life coaching sessions and character development programs are also among the benefits that the grantees will receive as part of their scholarship. Additionally, the scholars will be given enrollment priority through reserved slots for required subjects under their degree program.
Aside from submitting pertinent enrollment forms and documents, students must pass the scholarship application process, and must be either freshmen or incoming second year students at the time of application.