As a big step towards reaching its vision of being a globally recognized university, Philippine College of Criminology (PCCR) recently signed a Memorandum of Understanding (MOU) with Northern Lights College (NLC). Based in British Columbia, Canada, NLC reached out to PCCR as a potential international partner specifically for its Criminology Program, recognizing the school's reputation as the pioneer in Criminal Justice Education.
The PCCR Academics Team, composed of Vice President for Academic Affairs Dr. Noel Sergio, Graduate School Dean Dr. Rhem Rick Corpuz, College of Criminal Justice (CCJ) Dean Dr. Jezreel Vicente, and Business Development Manager Jose Mari Melad, welcomed the NLC contingent to the PCCR Campus in Santa Cruz, Manila. Led by Acting Vice President for Student Services and Community Relations Scott Clark, the NLC group was composed of Lead for International Recruitment and Business Development Tony Mei, Representative for Southeast Asia Jaymeeh Rojo, and Representative for the Philippines Ignacio Manuel Dalumpines.
As discussed in the MOU, PCCR and NLC look forward to educational cooperation and collaboration. Among the different activities proposed were Faculty Exchange and visiting programs, Student Exchange and visiting programs, development of short-term programs for both PCCR and NLC, and other mutually beneficial activities.
As part of the program of the school visit, the guests from NLC were toured around the campus to highlight the facilities which the potential visiting students would use as part of their educational experience in PCCR. Among the more notable school facilities was the state-of-the-art firing range, located at the top floor of the EJB Building. This would be used for their PE Subject on Marksmanship and Combat Shooting.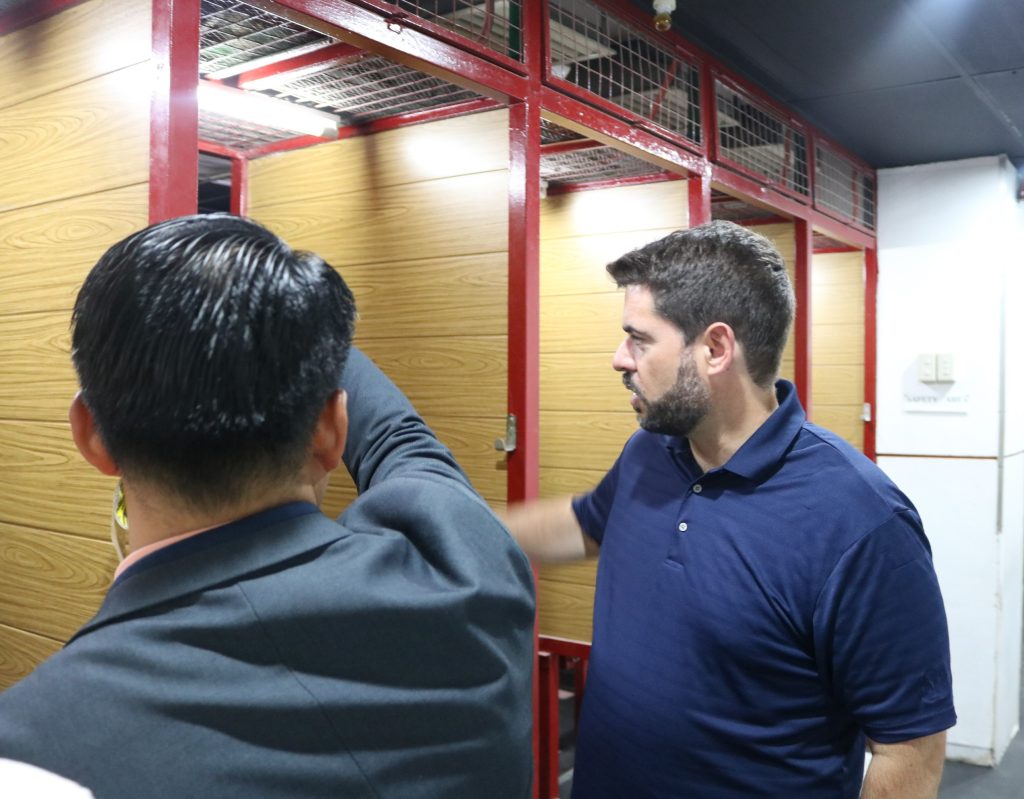 For more than 25 years, NLC has also been very welcoming to international students. With campuses around British Columbia located in Dawson Creek, Fort St. John, Fort Nelson, Chetwynd, and Tumbler Ridge, NLC offers educational programs that combine the best aspects of classroom and applied learning, similar to PCCR's innovative approach to teaching and education. Both schools' programs are crafted and designed to prepare students to succeed in their professional endeavors.